The DA 62: beauty and performance in pictures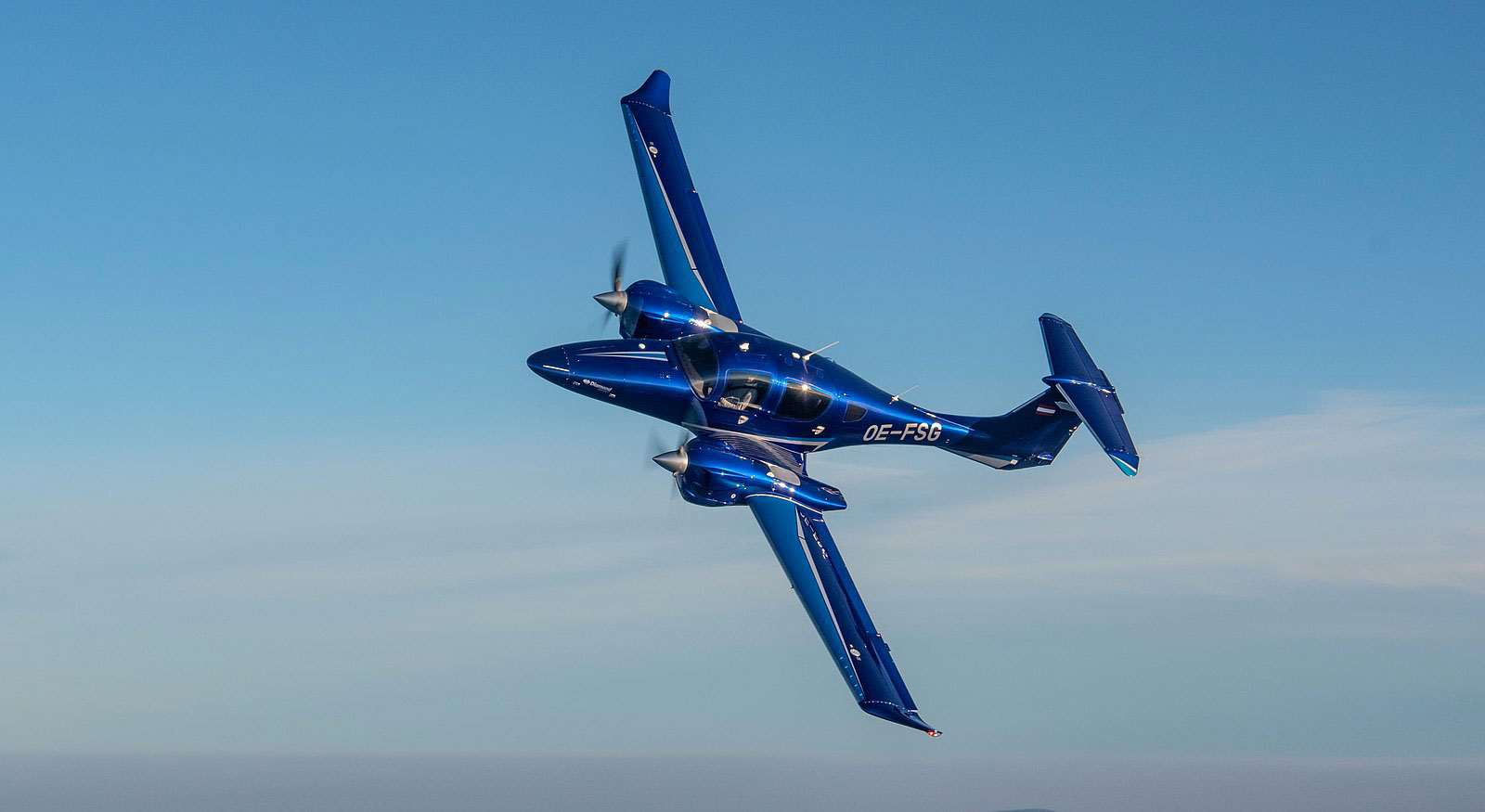 The DA 62: beauty and performance in pictures
The DA 62 offers a spacious, comfortable and easily accessible cabin: the adjustable front seats are followed by two additional folding three-seater and two-seater bench seats (optional). The modern and refined premium leather interior is reminiscent of the luxury of large German sedans. The cabin of this Diamond Aircraft can be air-conditioned, and also features an LED interior and generous storage compartments.
The DA 62's all-carbon cell offers clean lines and advanced aerodynamics. The power offered by the two diesel-cycle engines operating on the Jet A1 safely propels this aircraft and its passengers (up to six people plus the pilot) at speeds that bring the passengers closer to their destination at a contained cost.
The fully integrated Garmin G1000 NXi avionics suite and its options (Synthetic Vision, Color Weather Radar, Live Weather) lighten the pilot's workload and make the flight more comfortable, always with safety in mind. This Diamond Aircraft also has an excellent payload and exceptionally low fuel consumption.